Experienced naturalist and active conservationist Gemma Wren leads small groups on bespoke nature tours of Morecambe Bay and its diverse range of habitats.
Owned and operated by practising environment consultant Gemma Wren, NaturesGems Tours offers immersive wildlife experiences in some of the county's most nature-rich environments.
Most of Gemma's tours take place within the Arnside and Silverdale AONB or Lake District National Park, exploring coastal, woodland and upland environments and observing the species which live there.
The half-day tours offer a taste of the AONB and its wildlife, visiting a number of local nature reserves and established wildlife-watching locations which vary according to the season and which species are likely to be in the area.
The full-day tours offer visitors an opportunity to really immerse themselves in the habitations of Arnside and Silverdale and chalk up an enviable list of rarities, including bittern, hen harrier and osprey, waders, warblers, otters and – in the summer months – rare butterflies and dragonflies and some spectacular orchids on the chalk grasslands of the AONB.
Your itinerary could include RSPB Leighton Moss, Foulshaw Moss, Whitbarrow Scar and Gaitbarrows and will involve a walk of around six miles. A picnic lunch of wholesome local produce is provided by local business Baba Ganoush, who use eco-friendly packaging and local ingredients for their tasty vegetarian lunches.
Everyone with an interest in nature is welcome, from beginners to the more experienced, but as they inevitably involve a significant amount of walking in hilly and sometimes rough terrain, they may not be suitable for those with mobility or health issues.
Gemma can also arrange bespoke tours for individuals and small groups and while she can cater for family groups by prior arrangement, the tours aren't generally suitable for children under 10 years of age.
Most visitors bring their own binoculars or telescopes, but Gemma has a small number of high-quality optics which guests may borrow for the day.
"One of the beauties of the AONB is the sheer variety of species you find here in the AONB," said Gemma. "We're right on the intersection between the northern boundary of many southern species and the southern boundary of northern species and this part of Morecambe Bay has a sort of microclimate where all these species can co-exist.
"This unique environment – along with the huge seasonal changes which sweep across the Bay as the year unfolds – mean that no two trips are quite the same and there are usually one or two surprises along the way."
Get in touch
Gemma's website contains more information on NaturesGems tour schedule: www.naturesgemtours.co.uk. Or email Gemma on: naturesgemtours@gmail.com.
Capacity: 8
Prices: From £50
Green Tourism Silver
web: www.naturesgemtours.co.uk
email: naturesgemtours@gmail.com
Sustainable Tourism
Gemma has dedicated her career to conservation and sustainable landscape management for organisations like the National Trust and divides her time between advising a range of clients on environment and nature recovery projects and running nature tours, which primarily involve exploring landscapes on foot, with minimal use of vehicles.
Gemma sees sustainable tourism as an opportunity for growth in the local economy, providing good quality jobs, opportunities for enterprise and funds for conservation.
"I'd like to be a catalyst for sustainable nature tourism around Morecambe Bay," said Gemma. "By working closely with other local businesses, I want to build a range of nature experiences and associated local jobs to showcase this amazing place we call home."
"Whilst I'm working on bringing other local businesses on board with my vision, I can start by making NaturesGems as sustainable and environmentally friendly a business as possible.That's why 5% of all fees from NaturesGems tours go directly back to these sites to help support this hugely valuable work."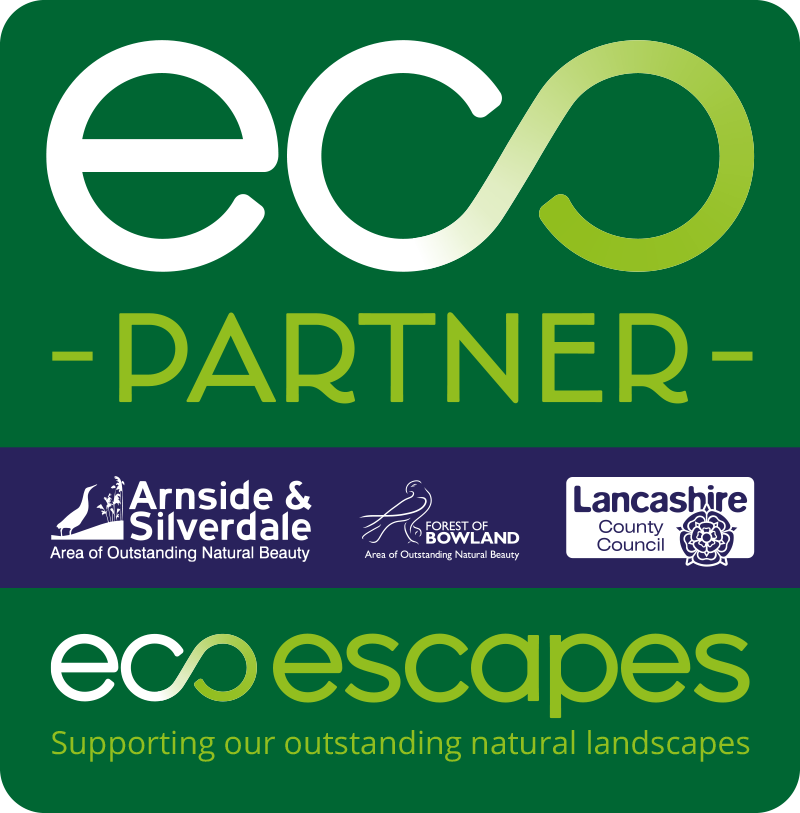 DISCOVER US IN: