The Parker family has been associated with the Forest of Bowland for more than five centuries and their family seat of historic Browsholme Hall is the oldest family home in continuous occupation in Lancashire.
Browsholme Hall is a magnificent Grade I listed Tudor Hall, displaying an eclectic collection of museum quality artefacts alongside a recently restored Eighteenth Century Tithe barn.
Set amid 600 acres of picturesque parkland, informal gardens and extensive woodland, Browsholme tells a social story of family and local history spanning some 500 years; its origins within the Forest of Bowland Area of Outstanding Natural Beauty and its interaction with the local and regional community.
The Parker family has been associated with the care and custodianship of this pretty corner of the Forest of Bowland for 16 generations and they continue to maintain their obligations to the area and preserve their ancestral legacy with pride.
The hall itself dates back to 1507, and despite numerous updates and alterations over the years, Browsholme boasts one of the finest surviving antiquarian interiors in England, displaying a vast collection of family treasured collected over five centuries ranging from the skull of a martyr thought to have been executed following the pilgrimage of grace, to bronze age swords, Roman glasswork and a comprehensive collection of oil paintings.
The grounds are a wildlife-rich natural oasis, comprising mature woodlands, ornamental lakes and acres of beautifully maintained formal and informal gardens.
Although it is still very much a family home, Browsholme is open to visitors on Tuesdays and Wednesdays during the spring and summer months and also hosts special events, functions and bespoke weddings.
Opening Times
Guided Tours: Every Wednesday until October 26.
Tearoom and gardens: Wednesday 11am – 4pm until December 14.
Accommodation
Accommodation is also available within the estate grounds in a handful of cottages and eco-lodges – contact Browsholme for further details or visit the website.
Prices: £11
Green Tourism GOLD | Historic Houses Sustainability Award | Lancashire Tourism Awards 2021
Browsholme Hall, Clitheroe Road, Cow Ark, Clitheroe, Lancashire, BB7 3DE
01254 827160
web: Browsholme Hall
email: hello@browsholme.com
Sustainable Tourism
Sustainability is at the heart of Browsholme's business model – enshrined in its mission statement and its visitor charter – now being taken forward by the next generation of the parker family: Eleanor and Roland.
All heating for the Hall and Tithe Barn is provided by ground source heat pump or wood chip biomass boiler, burning wood chip from the estate's sustainable woodland.
Energy demand is reduced with extensive use of LED lighting and intelligent automated energy control systems. Water is sourced from the estate's own springs, but the supply needs careful storage and management to remain consistent. Rainwater is harvested and recycled for us in the gardens and for cleaning.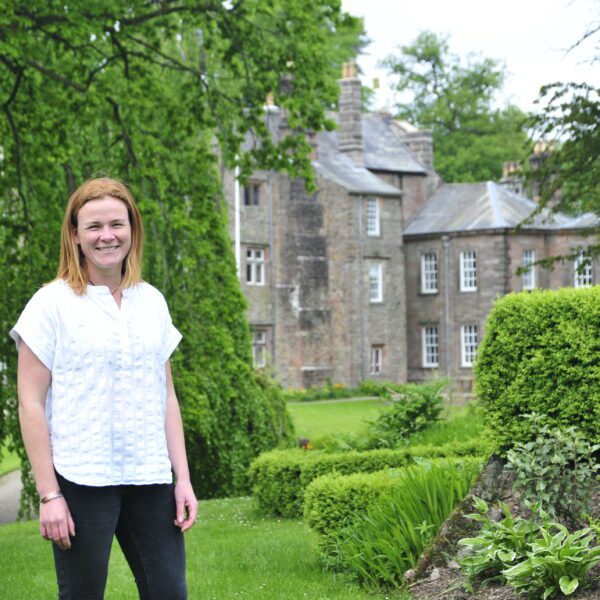 Wherever possible, the Browsholme estate seeks to source suppliers from within the Forest of Bowland. Produce in the Cart Shed café is provided by local suppliers and often hand-made on site and volunteer tour guides are all recruited from within the local community.
The estate has an established outreach programme and actively encourages community groups and especially local schools to visit and learn more about the rich history and heritage of Browsholme.
Browsholme is a Green Tourism Gold winner and in 2021, won the Historic Houses sustainability award in recognition of the Parker family's long term sustainability plan for the estate.
Find out more about the estate's commitment to the environment and sustainable tourism via the Browsholme Hall website.